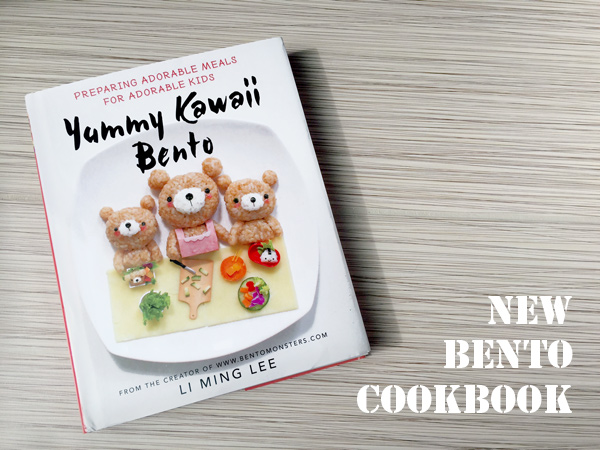 GIVEAWAY - "Yummy Kawaii Bento" New Bento Cookbook by Li Ming Lee, the creator of Bentomonsters
248 pages!! This book covers all basic to advanced techniques of "how to bento" including detailed picture tutorials, recipes, and ideas.
You may have seen those beautiful food art or bento pictures online and wonder to yourself, "how did they do that!?" This book will answer a lot of the questions you had about how to make different beautiful creations.
Over 70 charaben/food art recipes and over 60 food recipes, including rice-based bentos, bread-based bentos, salad and noodle ideas, bento for special occasions like birthday, mother's day, and Halloween. Almost all the recipes are new, never shared on BentoMonsters blog before.
My favorite one is the Summer Girl Bento. I especially love the watermelon-shaped carrot and cucumber, decorated by sesame seeds. It is very simple to make and yet so creative and fun. I also like the hard cover book with all colorful pages, very beautifully illustrated. The book will also make a great gift for all bento enthusiastic or even someone who loves art and craft.

Now you can win this book and $100 bento prize pack from us
Don't wanna wait? You can get this book at major book stores in USA and on Amazon.
Check out BENTOMONSTERS.COM for more inspiration.